Most Trusted Integrated Customizable School ERP Solution
YourSchoolERP is simple and easy to use school ERP solution. The School ERPcan be customized as per your school's processes and requirements. It has a very user-friendly integrated solution that helps you manage every aspect of your school. YourSchoolERP decreases your work exertions, enhances efficiency and increase transparency among students, teachers and parents. School ERP helps schools to manage entire student life cycle – (Admissions, Registrations, Student records, transportation, Results, etc.) as well staff life cycle (Recruitment, Salary, Biometric Integration, etc.) and many more.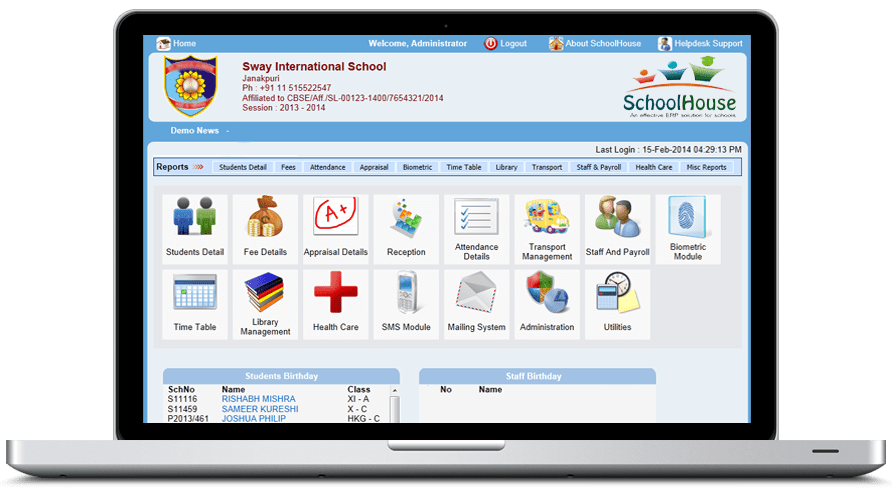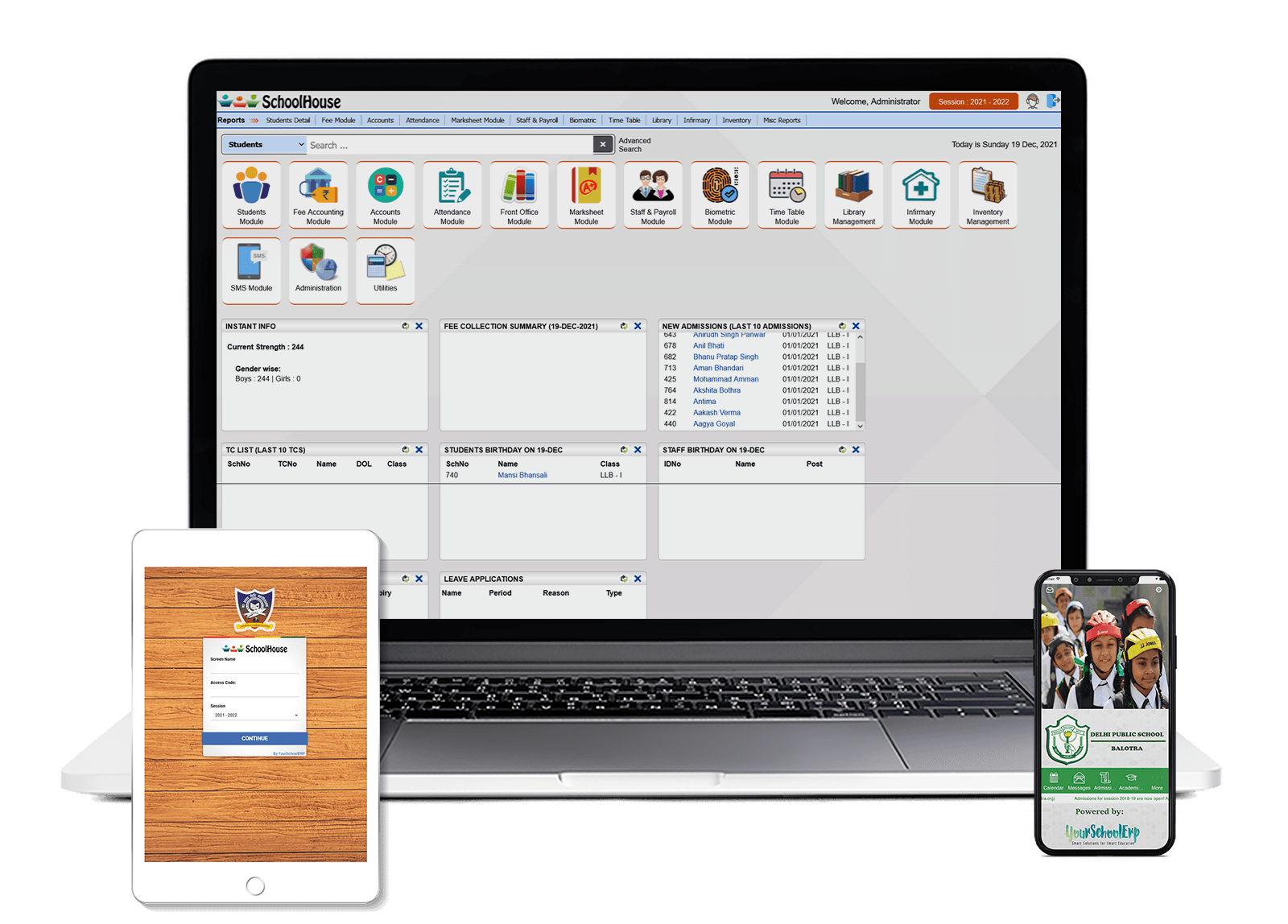 YourSchoolERP provides user-friendly dashboards with login access to all the teachers, non-teaching staff, students, parents and management body of your institution. The School ERP data is hosted on your school server providing you complete data security and control. If desired, the data can also be hosted on cloud too.
Look what we can do for you